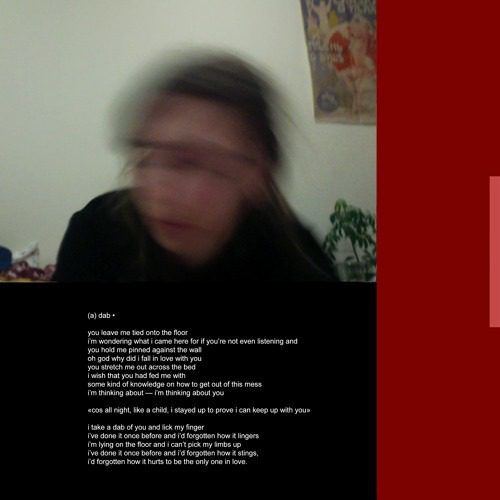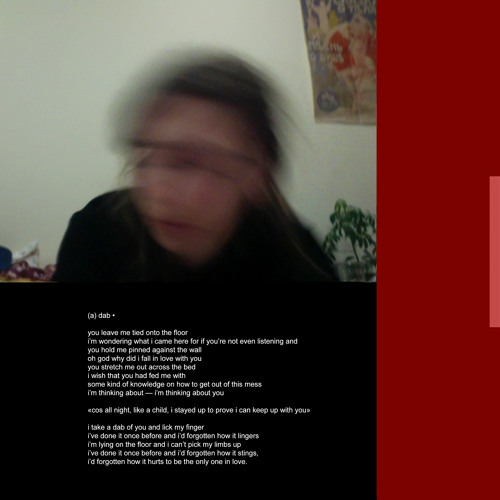 The second taster from multidisciplinary artist heka's forthcoming EP '(a)' is an enigmatic and haunting dose of experimental folk.
March's beautiful '(a) wall' explored the cathartic, slow-burning power of anger. On '(a) dab', heka turns her sights to the drug-like quality of being in love. And it's equally as mesmerising.
Like '(a) wall', '(a) dab' sounds gloriously out of time and space, existing in an airlocked capsule with its own unique, out-of-body atmosphere. You're acclimatised by a lush wash of pulsing electronics before… silence. Just for a few seconds, before a haunting guitar breaks the quiet and heka's hallucinatory vision of love begins. It's hushed, rich in emotion and devastatingly powerful.
"Sometimes being in love can feel like being on drugs," she says. "There's a similar kind of influence that we willingly, and then inevitably, accept to be under, where we choose to give ourselves up. I guess there's a desire, in a sense, to be weak and vulnerable, and sometimes the wrong person can take advantage of that."
Raised in Italy but now living in London, heka (Francesca Brierley) explores the connection between sound, space and memory by assembling recordings from different time zones and different eras to produce a compelling composite. Like on upcoming EP track '(a) mask', which brings together a few notes of electric piano recorded in San Diego, a busker's saxophone and a recording of Aldous Huxley on acid.
Heka's new EP '(a)' is released on 19 May on Balloon Machine Records.
Jamie Summerfield