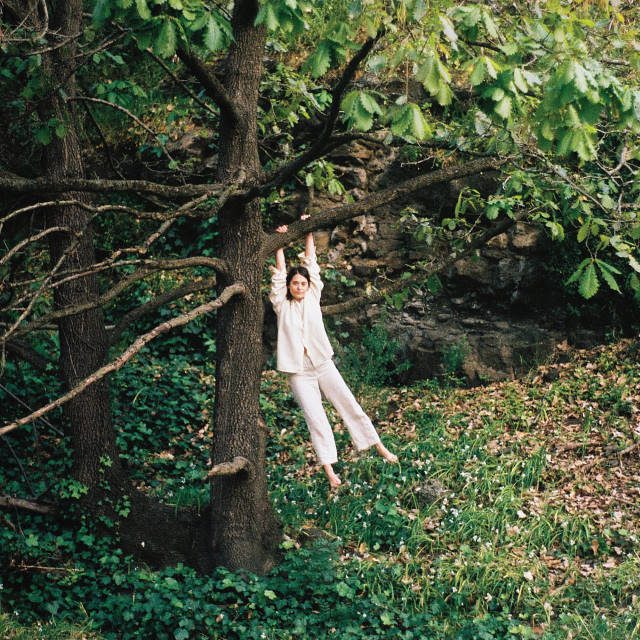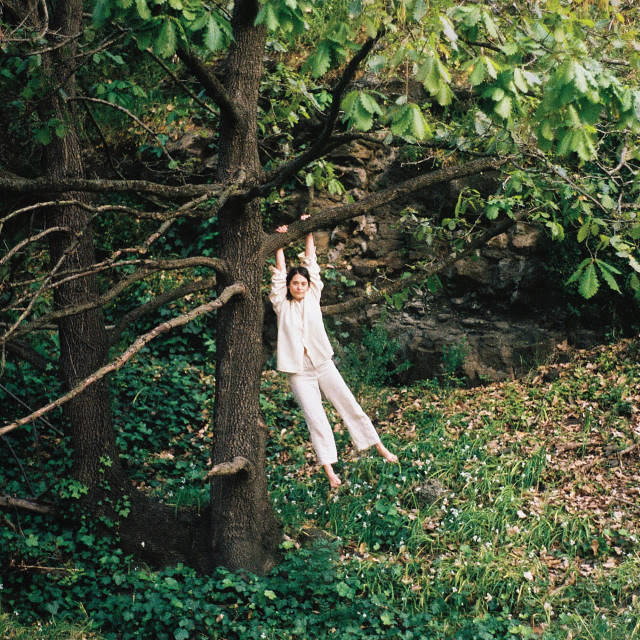 Maple Glider's debut album announcement, 'To Enjoy is the Only Thing', has landed hand in hand with her latest single, 'Swimming'.
Following the two previous cuts off the album, 'As Tradition' and 'Good Thing', Tori Ziestch's (A.K.A. Maple Glider) 'Swimming' presents a between-love-and-loss scenario in the form of a hypnotising, mellow, four-minute long alt pop ballad. Meant to be a love song but recorded after a break up, Ziestch says on the track: "I was trying to force myself to be happy and in love, but I was far from home, and really lonely. It made sense to record the song after the break-up. I kind of felt like I was able to handle the sincerity of it then."
The song has been released along with its official music video, directed by Bridgette Winten, which was inspired by black and white horror films and their propensity to combine satire with the sincere, It features Maple Glider roaming around beaches and forests, while being followed by an inanimate skeleton.
'To Enjoy is the Only Thing' is coming out June 25th via Partisan Records – a label that has been working with other female artists such as Laura Marling, Aerial East, Emel, or Molly Sarlé. Maple Glider herself describes the album as "walking past tinsel covered trees in mid-September, swimming along the calanques in the south of France, car-bonnet frost, darkness at 4pm, lightness until 10pm, a muted feeling, the perpetual grey fog that swallows the Silver Coast, the colour red, this ugly green dress, red wine, red blood, red lips, red is the colour of the cardinal's robe, Switzerland, my mother's diaries, a coroner's report, the sun on my face, the end of love…".
Having released three excellent singles and with a promising album on the way, we can surely expect to see much more of Maple Glider in the upcoming months. Don't miss out.
Ignacio Zaltsman