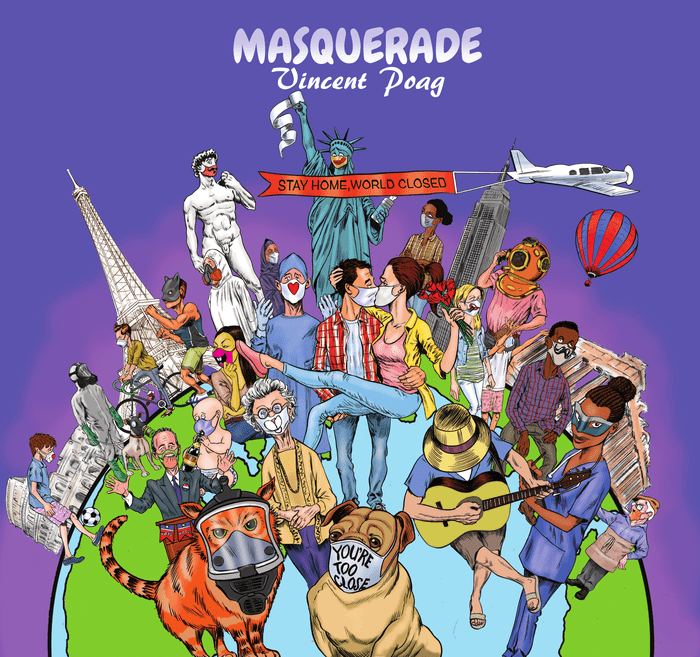 Vincent Poag Hits With Brand New Album Masquerade
NYC-based singer-songwriter Vincent Poag releases a new hit album titled Masquerade. This enticing collection of 12 songs opens with a bright single, "Barcelona."
The artist said: "I've been influenced by many great artists but Bob Dylan inspired me."
Poag got his first guitar at the age of eight and immediately began playing and writing his own music. "This Christmas" was Vincent Poag's first single off his debut CD Circling Back.
Poag's musical power lies in his ability to tell a story and describe a feeling that urges listeners to stick by the track. Poag traverses seamlessly from reggae to blues, jazz to rock. Poag once again demonstrates the variety of his sound and vibe through Masquerade. This is a flawless production nurturing the dreamiest of soundscapes out there. It boasts an exceptionally relevant quality providing much-needed positivity.
For more on Vincent Poag, follow him on Instagram, YouTube, Spotify, and Website.