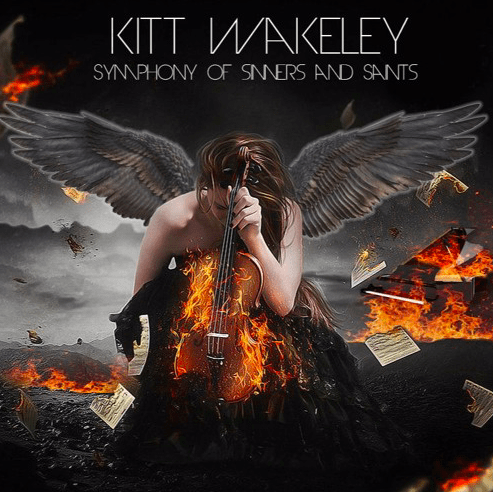 International Songwriter-Composer Kitt Wakeley Unveils "Conflicted" Featuring Joe Satriani
Indie Hall of Fame inductee, songwriter-composer Kitt Wakeley, has just unveiled his latest project, a magnificent composition featuring iconic American rock guitarist Joe Satriani and titled "Conflicted."
"Conflicted" is a song off Kitt Wakeley's his upcoming album, Symphony of Sinners and Saints, scheduled for release mid-2021.
The album was recorded with the London Philharmonic and London Voices at the legendary Abbey Road Studios, and will include featured artists such as Joe Satriani, Paige Harwell, Brent Berry and Ryan Miller, a project set to surpass Wakeley's fans' expectations.
Home to an epic cinematic vibe tackling a wide array of human emotions, Kitt Wakeley reveals one of his most powerful compositions to date, while Satriani's guitar helps elevate this symphonic rock vibe to reach some memorable climaxes. Wakeley is currently working on the finishing touches of his upcoming full album.
His fearless and unapologetic approach to life and music have earned Kitt a solid reputation in the industry. He is one of the few modern composers out there capable of creating and capturing an emotional melody for any kind of setting, whether he is writing and producing for himself, for other artists, TV, films or trailers.
His previous album, Midnight in Macedonia, received worldwide acclaim and was recorded with the award winning Macedonia Orchestra and Choir, and counts over one million streams on various platforms such as Spotify, iTunes, Amazon and more; and ended up on the Grammy ballot in four different categories.
Kitt Wakeley has previously worked with some of the most legendary artists on the planet including Taylor Swift, Ed Sheeran, Katy Perry, Motley Crue, Michael Jackson, Eminem, Steve Vai and Dr. Dre, to name a few.
This all-star collaboration with Joe Satriani on the track "Conflicted" is the ideal way for Kitt Wakeley to build a solid momentum until the full album release.