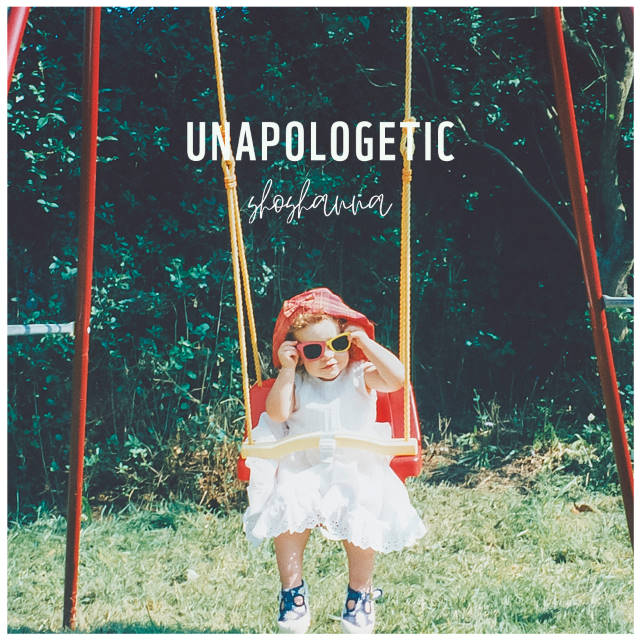 Start the new year with this burst of positivity from Birmingham singer/songwriter Shoshanna. Earlier single 'Home Sick' used a cyclical chord sequence, endlessly evolving with keys, rhythm and a brass section over the distant horizon as complements to Shoshanna's assured vocal, fully expressing the yearning of the words (hear also her cover of 'Moondance' on Facebook). Her last release 'Welcome to the War' was an edgier meditation lyrically but contrasting with a looser, offbeat backing.
Now new release 'Unapologetic' embraces jazzier leanings within the vocal delivery and an unadorned electric guitar adds glitter to the production, especially when it ascends up the scale in the last third of the song. The words are an assertion of individuality and resistance to trying to fit other people's expectations, as a story develops through the verses, '…she stood a little taller…. unapologetically…said I don't need no one's permission….to turn up and be me….'.
This is a beautifully structured track; a soulful bridge and last verse are the keys that unlock the narrative but it is Shoshanna's expressive voice in the glorious catchy chorus that pushes the points home '….raindrops don't say sorry as they're pouring down your face…grey clouds don't apologise and step out of your way…thunder claps and lightning strikes and it may ruin your day…but recognise your power baby and don't you ever change…'.
A final guitar chord remains suspended at the end of this rich and thought-provoking single.
Mike Wright