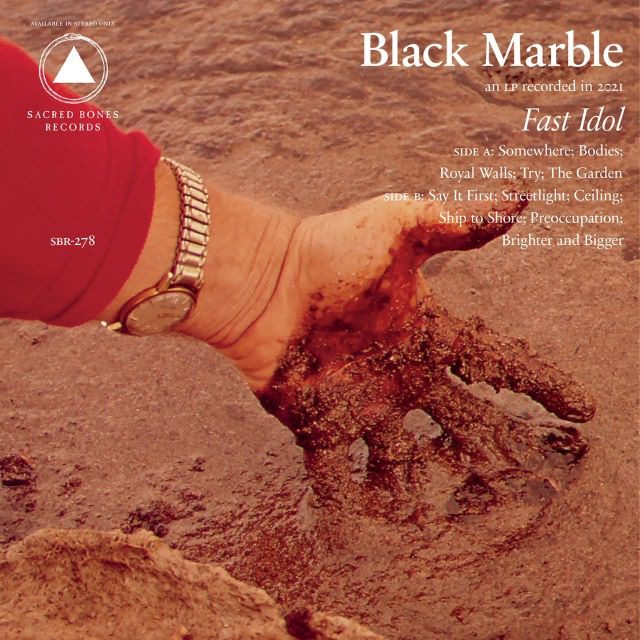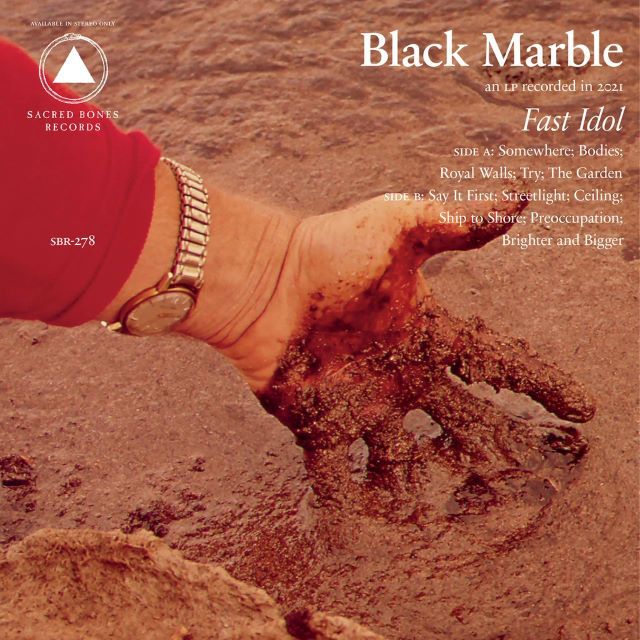 Black Marble rises with the arrival of brand new record 'Fast Idol'
LA based rock star Chris Stewart (Black Marble) releases brand new album 'Fast Idol'. This record is the fourth full album he has created. Black Marble took the approach of writing truthfully and from the heart in order to find a connection with us all to help give his music meaning. Chris Stewart has been making music since 2012 and throughout his career thus far he has many successes with two albums and various EP's and this album in particular reflects back on these by writing the lyrics in a similar style to explore themes guided by intuition and instinct to help him make sense of what he is writing.
The new album is full of 80s synth pop, groovy rhythms, icy hooks and futuristic harmonies. Black Marble aims to connect with the past as the lyrics speak of conversations we once had with others in many different places. The songs on the record are slow yet mellow but are full of positive energy. The sounds Black Marble creates remind me of being in a trance and experiencing the feeling of staring into space as you go into deep thought about your worries but also your hopes and dreams. His vocals throughout the record are both unique and distinct which help bring his music to life, the voice also shows raw yet fiery passion as Chris puts his heart and soul into it.
'Fast Idol' is based around the uncertainties of our own future selves and what lies ahead for us as we live in a world full of a mixture of hate and animosity. Planet Earth today is nowhere near as nice as it once was and Black Marble wants to try and leave his mark on music when he's gone to bring us closer together and make things better.
'Somewhere' brings charm and soft melodies with electric phrases sung after hours in San Francisco. The opener is a smooth ballad which starts off delicate and light but soon drops into a speedy upbeat tempo with fresh yet crisp beats like the sound of walking on leaves in the autumn. Anxiety kicks in through 'Try' as he feels under pressure to try and do his very best to make a change through his words, speaking from experience trying your hardest at something is the only way you will ever learn. The tune is catchy and has some funky beats that will get you bopping along to the hit. Another favourite of mine is 'Brighter and Bigger' as it is happy and has a more positive outlook on life as no matter how bad things get brighter and bigger things are coming. It has sentimental value to the song as he has learnt how to channel his emotions and make incredible songs from it.
Black Marble is an observer of the universe as he sees time pass and the world slowly starts to change whilst embracing anxiety and loneliness, people and time remain to stand tall in this empty world. The style of music he continues to make is inspired by cheesy sci-fi and spooky apocalypses to bring mystery and edge to show us he is a genius with an eccentric personality who takes us back to the future.
Black Marble hits the road from October 23rd to support the new album.
Here at Indie Midlands we look forward to hearing more music that takes us on a journey to another planet. 'Fast Idol' is available to stream everywhere now via Sacred Bones.
Jade Morris