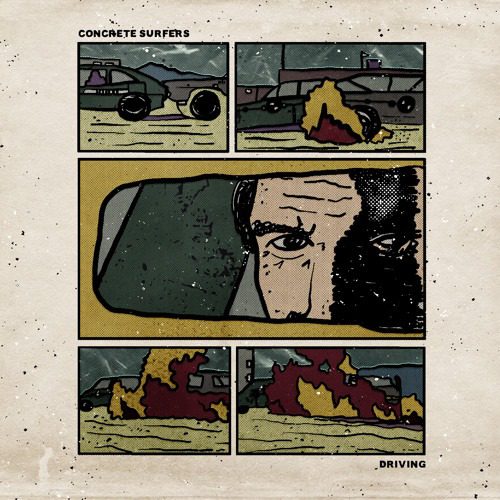 Concrete Surfers – Driving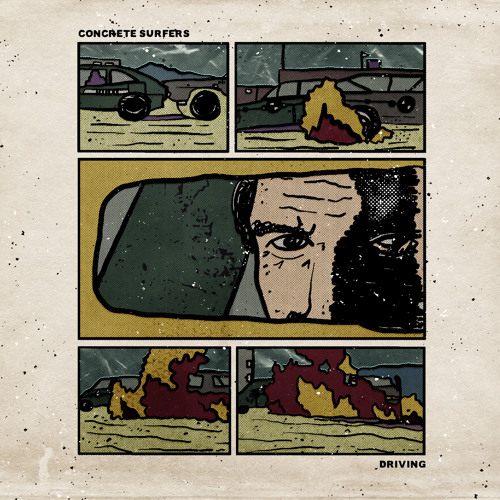 Concrete Surfers' new single 'Driving' is a noisy, anthemic combination of crunchy guitars and howling vocals. Having already made a name for themselves through supporting the likes of Royal Blood and Dune Rats, the Surfers have proved to be a name to watch from the vibrant, buzzing Brisbane music scene.
The song wastes no time with its punchy introduction which foreshadows an emotionally energetic track. Immediately, you are invested in the world Concrete Surfers are creating and the lead guitar line is incredibly well-written and catchy. The decision to have only the bass and drums play for the opening section of the first verse was a good choice as this makes sure the listener isn't overwhelmed by the intensity of the overdriven guitars. It also makes the song feel well-paced and crafted and Jovi Brooks' vocals fit seamlessly into the mix. Later on in the verse a guitar is introduced, playing melancholy notes which slowly build up to the songs harsh chorus.
Lyrically this song is about our daily struggles and how we can cope with them; through finding solace in activities which bring us joy (in this case, driving). Guitars haunt the second verse, giving it an almost creepy and demonic atmosphere which the band pull off effortlessly. The track also has a calm, instrumental bridge which contrasts nicely with the high volume of the last chorus which is certainly the climax of the entire song.
In conclusion, this is definitely one you don't want to miss. Concrete Surfers are certainly ones to watch out for in the future and I can't wait to see where they go from here.
Aidan Mcguire