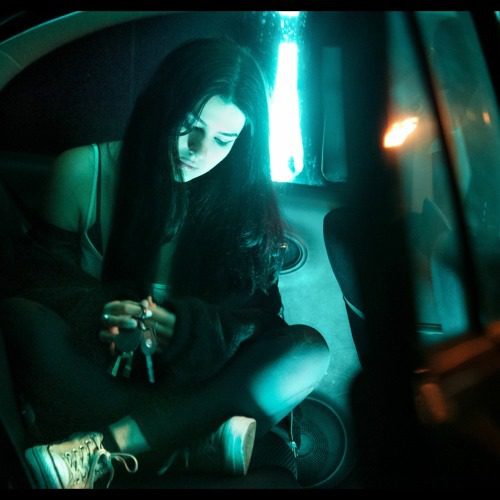 Young, fresh and enigmatic, Shropshire based singer-songwriter Greysha sends her listeners spiralling slowly into the depths of teenage melancholy in her latest release 'Gold Glaze'. Greysha delivers darkly pensive narratives that might seem surprisingly reflective given her age (the solo singer-songwriter is a mere nineteen years old), but her dedication to reflection is admirable if not a little sombre.
'Gold Glaze' sees Greysha show vulnerability and headstrong apathy in equal measure. Channelling the aloof monotony of melancholic pop starlet Lana Del Rey, who Greysha has previously identified as one of her primary influences, the singer-songwriter willingly communicates to her listeners the enduring burden that is adolescence and the complexities that come with finally finding independence. The track exudes musical and lyrical simplicity, effortlessly reflecting the currents trends in female-fronted popular music. A combination of alt-pop and the cool, mellow qualities of chill-out music, Greysha's music is likely to be popular among fans of teen pop sensations Billie Eilish and Olivia Rodrigo.
Through personalised lyrics and nuanced metaphors, 'Gold Glaze' describes an adolescence tainted by regret, denial and objectification, but there's one thing that Greysha's lyrics lack: shame. 'Gold Glaze' champions brutal honesty when it comes to opening up about the bad decisions and uncomfortable experiences we might've made or had in our youth, and it does so without reproach or blame. While the nonchalance with which Greysha tells some of her anecdotes (such as spontaneously piercing her ears and laughing about it) may signal a stereotypically teenage devil-may-care attitude, it can also be read as an implicit instruction to take our childhood misdemeanours a little less seriously. After all, who hasn't a similar story of their own?
Maisie Gill