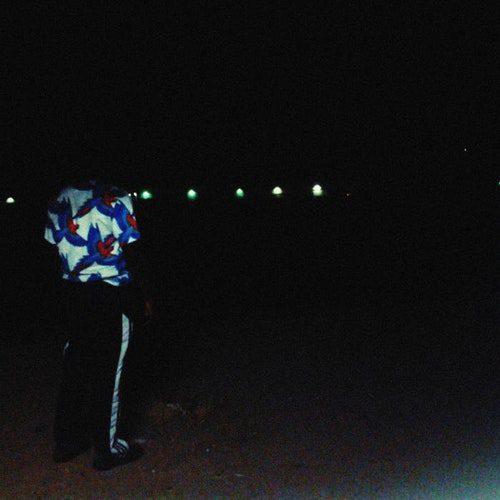 Listen to "Night Echoes" by Kareem Ali
Phoenix, Arizona isn't known for being a hotbed of electronic music, but that hasn't held back Kareem Ali. Ali's productions bring together the futurist yearning of classic Detroit techno and the sentimental moods of true deep house, with forays into ambient, broken beat, and drum'n'bass; the motivating spirit of his music is self-evident in titles like Black Freedom, Black Advancement, and Black Power. Ali is remarkably prolific, with 28 releases posted to his Bandcamp page since 2017. "Night Echoes" dates back to the beginning of May—in the meantime he's put out another single, two EPs, and an album—yet it immediately stands out as a highlight of his catalog.
Like the best house productions, it's dead simple. The core of the track is a one-bar loop of what might be R&B; the words are indistinct, chopped up in a way that seems to create a new, phantom word out of the two ends of a truncated sample. But there's a palpable sense of yearning in the repetition of what sounds like the phrase, "Trying to get—"; over and over, two chords rise and fall with an almost Sisyphean determination. As soft as the song's textures might be, it has real force: The tempo is quick, the rhythm coiled, and the hi-hats pierce neatly through wispy piano and flute. And though that central loop never deviates from its path, Ali keeps things dynamic, drawing down the filters to lend a sense of mystery, then leaning into staggered kick drums to add a little oomph. The result is an example of deep house at its most hypnotic and emotionally resonant—even when the words dance just out of earshot.