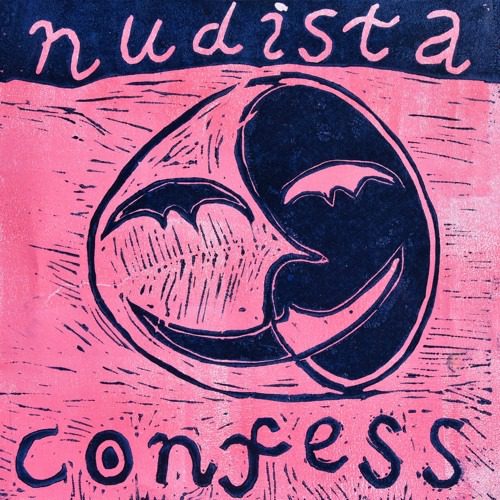 On their latest single 'Confess', nudista have created a distinctive sound that is both warm and natural. Having met at University, the London based duo was born from their shared love of Phoebe Bridgers and Yo La Tengo.  Now they are ready to show the world what they're capable of.
'Confess' is an extremely laidback song which is complemented by its sliding guitars and soft piano flourishes. Perhaps its greatest strength is it's atmospheric production which allows you to be submerged in the hazy world it creates.
From a songwriting perspective, this track is reminiscent of the folk-rock stars of the 1970s, Neil Young in particular. This really makes the duo stand out amongst their contemporaries and nudista clearly have a good ear for both melodies and instrumentation as the whole track sounds stunning. Arguably the greatest part of the song is its bridge. Complete with smooth organs and howling guitars it slowly builds up with lead singer Pilar Matji Cabello hypnotically repeating the phrase "Save Me". It perfectly connects the two choruses and is my favorite part of the entire song.
Pilar wrote the song in a Pre-Lockdown world which is incredibly apparent as the lyrics detail an ever-overwhelming environment that refuses to slow down. Pilar was "coming to terms with life in all its mundanity" and it is incredibly fortunate that she was able to turn these negative emotions into such an astonishing track.
nudista have proved themselves to be talented songwriters and are definitely an act to look out for in the future.
Aidan Mcguire