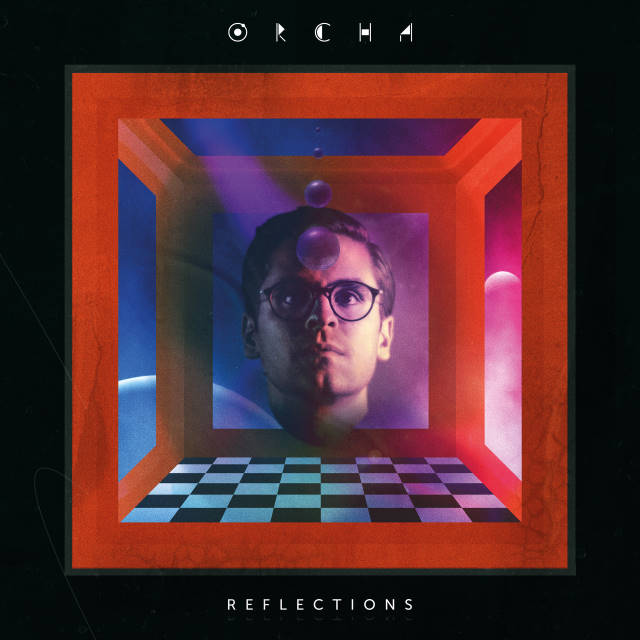 Fans of Tame Impala would be jumping for joy to hear there's a new Aussie synth doctor in town. But, in truth, there's much more complexity to ORCHA's sound than that.
This Melbourne-based creative has worked over the last couple of years to introduce his sound to the wider zeitgeist. Drip feeding ethereal melodies and lilting beats in singles like 'Atlas', 'Depths' and 'Reverie' which, like siren songs, mesmerise the senses until you can't resist anymore. In time you come around to discover your head's been bobbing along all this time.
'Reflections' is ORCHA's debut album. While those more known tracks are on the album, 'Reflections' is as much about the unsung heroes as the crowd-pleasers. Tracks like 'Tomorrow' and 'Take Your Time' encourage you on a celestial journey. Before the final track 'Fade' drops you back down to earth with a softness of touch.
In terms of the album as a whole, if it were a dish in a pompous Michelin-starred restaurant Reflections would be known as "Textures of Violin". The intelligent use of the synth pulls apart the expert instrument playing and delivers it in several different forms which allow the songs to flow and wash over you. That tour of the violin's sound depth is punctuated beautifully with hits of bass and snaps of percussion.
Speaking about the inspiration behind the album ORCHA said: "I started writing this album thinking about how we all have this unique lens that we view life through."
"Depending on my state of mind, many aspects of life can be viewed in so many different ways and it's often hard to see the truth. I wanted to try to portray those different 'lenses' in each track." After struggling with his mental health Ochre now hopes the messages of positivity and coping through tough times come to the fore on 'Reflections' to help others going through similar battles.
We certainly hope it can do that because it definitely lifted our spirits. There's some real cosmic beauty to this record, a treat to behold. If you do one thing for the rest of lockdown treat your senses to this album. Put it on, let it pour over you and seep into your pores until it washes you clean. Trust us, you'll come out the other side all the better for the experience.
Tom Spruce