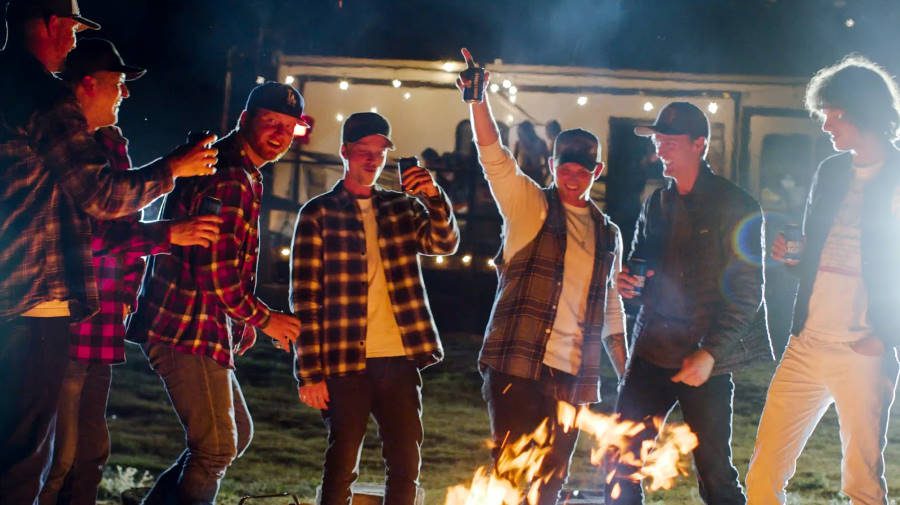 Premiere – Dylan Joseph – Bonfire, Beer & The Boys
Dylan Joseph released a 4th of July inspired rock-country track that will blow your mind with its heavy rock sound and cheerful mood. The song is simply titled 'Bonfire, Beer & The Boys' and is a high-simmering acoustic number that evolves into a hard rock anthem. Blending indie-rock with country music in his own style, Dylan Joseph is following-up on his two previous chart-topping singles, "City Dime" and "Closer To You."
'Bonfire, Beer & The Boys' features Dylan Joseph's confident and extremely passionate vocals. When he serves his lines about hanging out with his friends and behaving like a real country boy, he expresses how proud he is of his roots, and who he truly is.
The track is overly slick and coasts on little more than a standard guitar/drum combination, Dylan Joseph pulled off all of his rock'n'roll assets and delivered his never-ending authenticity of country sounds.
Granted, the song is addressing a quite simple message of enjoying yourself on the 4th of July party. Even though, this year, due to Covid-19, the commemoration might be different, the only thing a real troublemaker needs is a bonfire, beer, and the boys, and new Dylan's single is the best track to get u through the 4th of July celebration.
For more information on Dylan Joseph see below:
INSTAGRAM – FACEBOOK- YOUTUBE
Charlotte Lucas