Sam Lambeth – When I'm With You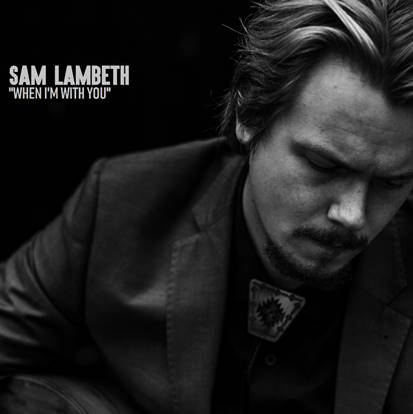 A new single from singer/songwriter Sam Lambeth is his third release as a solo performer, following on from the contemplative but up-tempo 'The King (You and Me)'. That was an airplay-friendly full band rocker, evoking some wide open spaces and endless roads along with a heartbreak chorus.
'When I'm With You' starts with the resignation of '….all of my best friends are all finding dead ends…and they won't come back again….', set to a soulful progression through acoustic chords with some extra added colour from light-touch piano and violin. On the surface there may be measured melancholy, but the humanity in Sam's voice leads to the solace in the chorus '…when I'm with you, I don't care…'.
It is a thoughtful expression of emotion; pure and clear with some rougher edges of warmth in the musical delivery.
'When I'm With You' is out March 19th.
Mike Wright