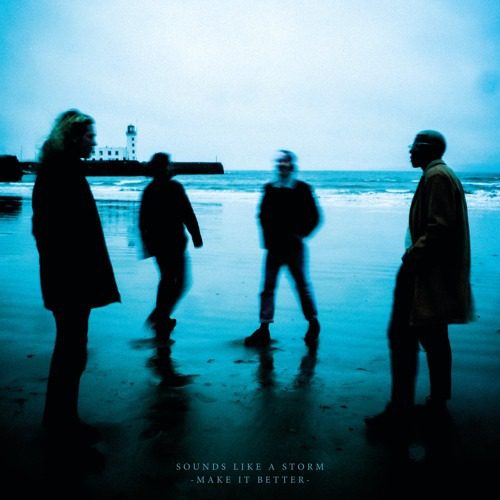 Sounds Like A Storm – Make It Better
Sounds Like A Storm love crossing the divide. A Leeds-born band now living in Manchester with an indie-rock sound which blurs into glam-rock they don't take borders too seriously and the sound they're producing is monstrous.
Admittedly glam-rock isn't the most chic of crafts at the moment and, in truth, the Sounds Like A Storm guys don't merge fully into the big hair and spangled costumes of that genre (mercifully). But it has to be said you can hear the influence it's having on their sound on the latest single 'Make It Better'.
A formidable ode to the band's interpretation of hope, 'Make It Better' sounds massive. Dripping in indie-rock goodness, featuring snarling guitars and a thumping bassline, it marches unapologetically into your life and swaggers back out again leaving you aghast.
Lead singer Sennen Ludman's grungey vocal shimmers over the top of the rocky bed which has been laid out beneath it. Like moonlight glistening off a rippling reservoir.
Speaking of the track Ludman said:
"At the time I wrote this song my dad was in hospital, I wrote this tune one night in the month of January, it came from nowhere. I suppose lyrically I am picturing things I love, this escapism from hospital wards and the trauma of what I was going through. The juxtapositions bounce in and out throughout the song, this feeling of isolation and loneliness felt unusual at the time, but now for everyone in the world through the pandemic has become almost second nature."
As we trudge cautiously out of lockdown restrictions, we can all get behind the underlying message that things will get better. They may not be as they were before, but they will get better.
It'll get better for me the second I can take in this gigantic tune in the appropriate setting of a music venue. With beer in hand allowing that bassline to rattle my ribcage. Bliss.
Tom Spruce