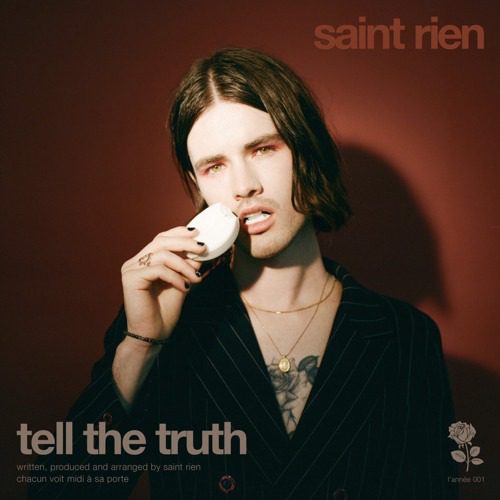 Saint Rien – Tell The Truth
Multi-instrumentalist, singer-songwriter and producer Saint Rien has just dropped his debut single, 'Tell The Truth'. A call to action, this single is aimed at denouncing the lies portrayed by the media through our world's political elite, constantly driven by their own interest to get richer and more powerful than they already are.
The Australian artist currently based in Los Angeles has concocted a savvy blend of neo-soul, sarcastic alternative, and hip pop provocations, set to attract the crowds and exponentially increase his following in 2021 and beyond. His eclectic style impresses by the maturity and mastery of complex layerings displayed throughout 'Tell The Truth', a dynamic chemistry of sounds aimed at exposing how broken the whole system is.
Putting up millions of streams and earning the endorsement of Rolling Stone when he was the frontman of the Australian post hardcore band Storm the Sky, Saint Rien is now using all the experience accumulated over the years to embark on a very promising solo career that starts today with the release of 'Tell The Truth'.
Saint Rien's nocturnal neo-soul, indie, rock, and hip pop cocktail of sounds exposed on 'Tell The Truth' sets a solid base from which to propel himself as a major newcomer to the music scene in 2021.
Charlotte Lucas