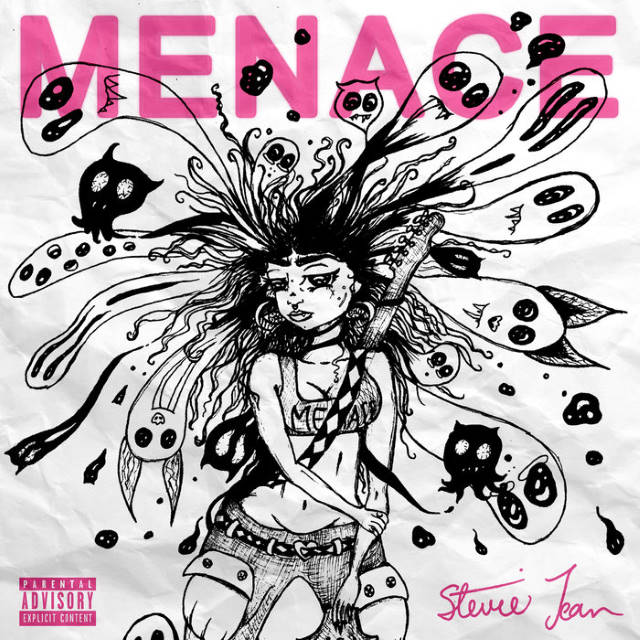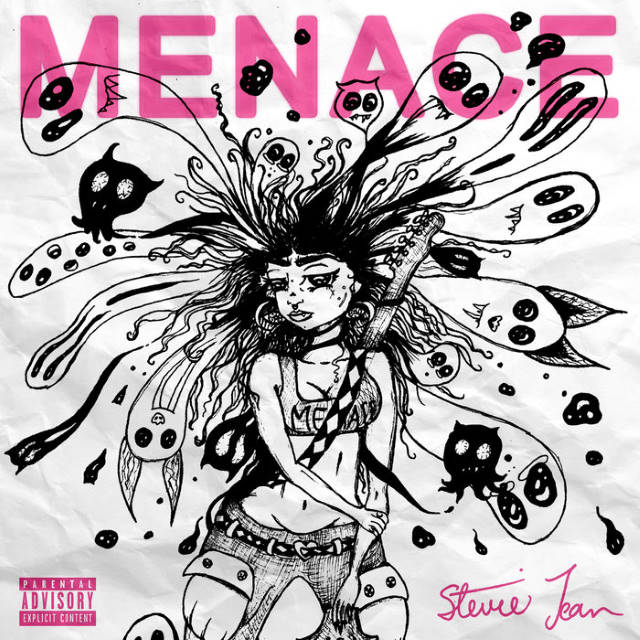 In Stevie Jean, the world of rock has another bold, fierce and immensely talented woman who quite simply, is not going to take any of your s***.
'Menace' is a ball of energy which picks you up from its building synth in the intro until the drum pulls the song up at the end. The instrumentals here are incredible, with roaring bass over a thunderous beat providing the perfect backdrop for Stevie's beautiful voice. It's a wonderful thing when a song so brilliantly encapsulates the personality of its creator, and 'Menace' is a fun, rebellious record which packs a punch – in the vein of two of her biggest inspirations, Suzy Quatro and Joan Jett.
At the song's crescendo, she repeatedly shouts "we do what we wanna do", which pretty much sums up the energy of the track – of teenage rebellion, of living your best life, of being free. The accompanying music video shows Stevie getting a tattoo, partying with her friends and becoming the embodiment of her expressive freedom, and is definitely worth a watch as you listen.
'Menace' is the lead single from her upcoming debut album 'The Dark', which is coming out on May 14th, and if this is anything to go by, it will be a menace to be reckoned with!
Ryan Powell