Tired Lion – Breakfast For Pathetics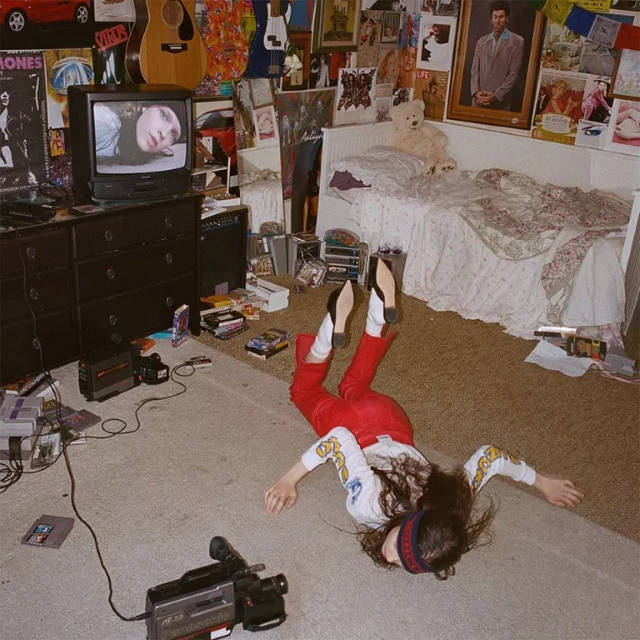 It's been three long years since Australian grunge rocker Sophie Hopes put out Tired Lion's debut album 'Dumb Days'. Before then we were treated to EP's and singles as the then Perth-based band exploded onto the scene.
She's back at the tail end of 2020, and now relocated in Brisbane minus the three former band members, to reclaim her place as Australia's queen of guitar rock – and she does it in snarling style with 'Breakfast For Pathetics'.
There's a sugar rush of grunge nostalgia coursing through the album's veins that's impossible not to get swept along in. In fact, most of the songs here would have sounded fantastic on a 90s grunge mixtape, rubbing shoulders with L7, Babes in Toyland and Hole.
The explosive two-minute single 'Lie To Me' channels Nirvana and The Pixies and is utterly relentless, with Hopes calling out a "poser" and a "fucking dick" in lyrics dripping in venom. "I'm supposed to be petite, subservient and weak?" she sings.
Hell no!
Produced by Violent Soho's Luke Boerdam, who was also behind the controls for Tired Lion's debut, 'Breakfast For Pathetics' takes no prisoners. It simply refuses to let up, pounding you into submission with its huge, foot-on-the-monitor grunge guitars, infectious, scream-along pop hooks and stadium-size choruses.
'CYA Later' – recent single and fourth track in – is the slightest of pauses for breath, with its Smashing Pumpkins 1979 vibe and gentler harmonies. But then it's straight back to the grunge-punk sonic assault.
'Drama Club' is a sneering swipe at marriage with its refrains of "You wanna marry me, you wanna bury me" and "To be or not to be, fuck off".
"Get out! Get out! Throw me in the fire with you," Hopes sings on 'Wooky Hole', which manages to sound like Pavement with Reni from The Stone Roses on drums. First single 'Waterbed' even throws in a kazoo and a whistled melody line.
Album closer 'Screw You Man' – a heartfelt ballad with beautiful flugelhorn from Benn Chapman – sounds like the hangover after the party, full of self-doubt and introspection. "I can't be what you need all the time," Hopes sings. It's the gentlest, but the most powerful, song on the album.
All of the grunge elements of 'Breakfast For Pathetics' are familiar and well-used by countless bands. But in Hopes' hands, they haven't sounded quite so thrilling for ages. Courtney Love herself would surely approve.
Jamie Summerfield