Cigarettes For Breakfast – Wait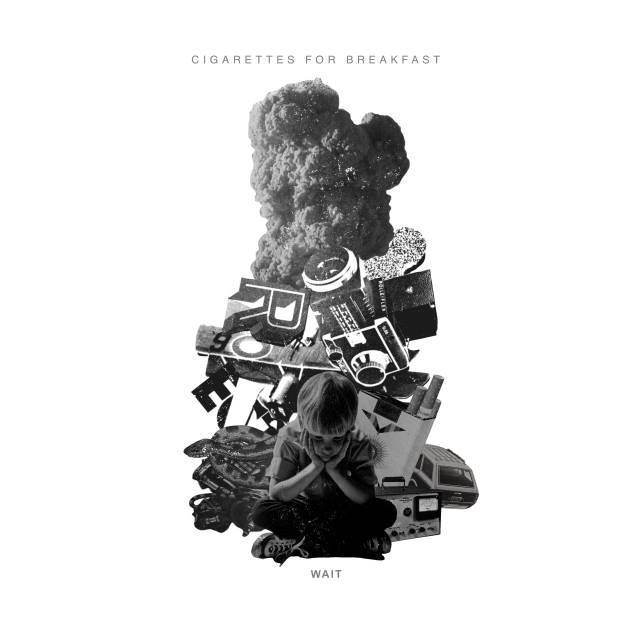 'Wait', the new single from indie rockers Cigarettes for Breakfast strikes a very dark and solemn tone. It's a song which depicts a child overhearing an escalating argument between two parents – combining both melancholy and a sad nostalgia.
What struck me most about 'Wait' was the very intentional attempts made in the lengthy outro to create an intense, almost overpowering sound which sums up how a child feels when they hear two people shouting very loudly and they don't know what to do to block it out. It's something that, and I must admit I hadn't looked at the cover art for the track before listening, evokes a very powerful image of a small child, against a wall, with his legs pulled to his chest, covering his ears with his hands. What's great also is that this track makes you feel it without needing to tell you and almost beat you over the head with the meaning through stark lyricism – it's message has come across with some brilliant instrumentation.
As a side story, when it came to creating the studio sound for 'Wait', their drummer Tony got hit by a car whilst riding his bike the day before recording! Thankfully, he's okay, and I wouldn't have noticed that Josh Aptner of Starterjacket had had to be pulled in at short notice!
This excellent new track is set for an independent release on Wednesday, January 20th.
Ryan Powell