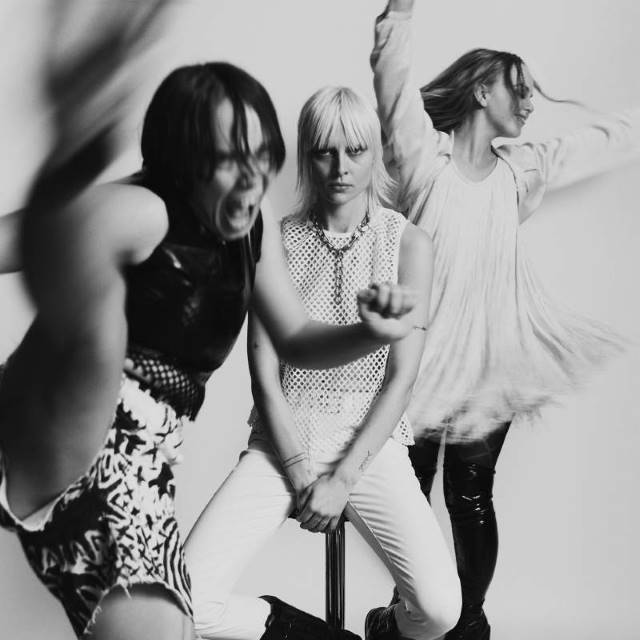 Dream Wife – So When You Gonna…
Since reaching critical acclaim, Dream Wife have featured in festival line-ups, magazines and the ears of many with their unapologetic, guitar heavy, feminist indie. 'So When You Gonna…' is their 2nd album, holding on to that same take-no-shit sentiment, but with a more mature approach. The album boasts more diversity within their sound, and you can hear the time spent crafting the album (the first was recorded live).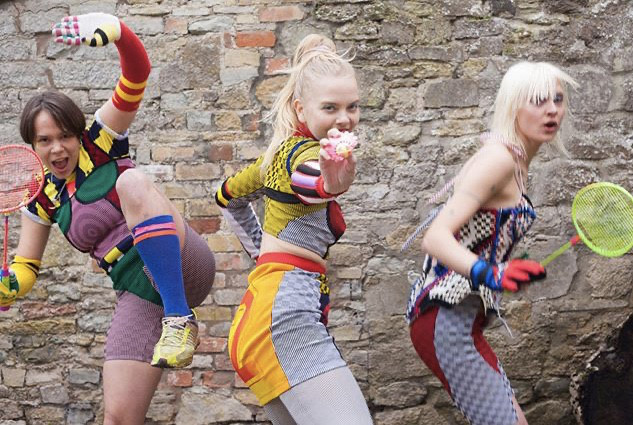 An all-star, womxn only production team of Marta Salongi, Grace Banks and Heba Kadry who between them have worked with the likes of Bjork, FKA Twigs, Marika Hackman and Beach House, can be heard on songs like Hasta La Vista and Temporary.  The guitars are clean and sparkling while Rakel's opera-trained voice soars above. On much of the album, the raw punch of the first album has been lost which may feel like a shame for some, but the energy of the trio remains.
In 'RH RN' there is a similar energy to early Strokes, with that classic noughties' guitar sound and cooler-than-you feel. This confidence is clear throughout the album, alongside their skilful guitar arrangements, it shines in the composition of each song. Instead of energy being placed into the pace and noise of tracks, it has been reworked into experimenting with different sounds, instruments and developing more in-depth and powerful lyrics.
'Homesick' bears the most resemblance to this early sound, as a dancier Sleater-Kinney, Dream Wife have rightfully carried that 'riot grrrl' badge. Like the women who have paved the way before them, Dream Wife use their music to question the inequalities that are clear within not only the music industry but society as a whole. 'Sports!' sums up this message of 'put your money where your mouth is', festivals and venues talk about promoting gender equality, but until they actually do something, it's all false promises. As a band, Dream Wife have put their money where their mouth is, with multiple campaigns to promote the voices of women and non-binary musicians and creatives. The title and song 'So When You Gonna…' is also the title of their podcast that has been produced in the run up to the album, which features interviews with various collaborators and friends about their journey into the creative industry.
Dream Wife are much more than just a band, their whole project encourages and empowers people to pursue their creative goals which has to be applauded. Many of their lyrics feature a clear reality that many can relate to and tap into, whether that be the confusion and drama of romantic relationships like 'Hold on Me' or the feelings of inadequacy and need for 'Validation'.
The album closes with 'After The Rain', an incredibly powerful, steady track that confronts the feelings surrounding abortion. Before this album, Dream Wife wouldn't be a band you'd think could make someone cry, but the brutal honesty of this song will bring many to tears. Like the idea of 'taking in the smell after the rain', this song makes the most of the pauses between the music. Where there are many songs that scream 'it's my choice, my life', the softness of this song conveys the pain and importance of bodily autonomy in a very poignant way. The album is bought to a close, forcing the listener to confront reality and the difficulties of life, but at least with an album to help them through it.
Check out my interview with Alice for a more in depth chat on the production of the album and their campaigns for equality within the music industry here.
Isobel Mcleod