Jamie Summerfield – Fade Out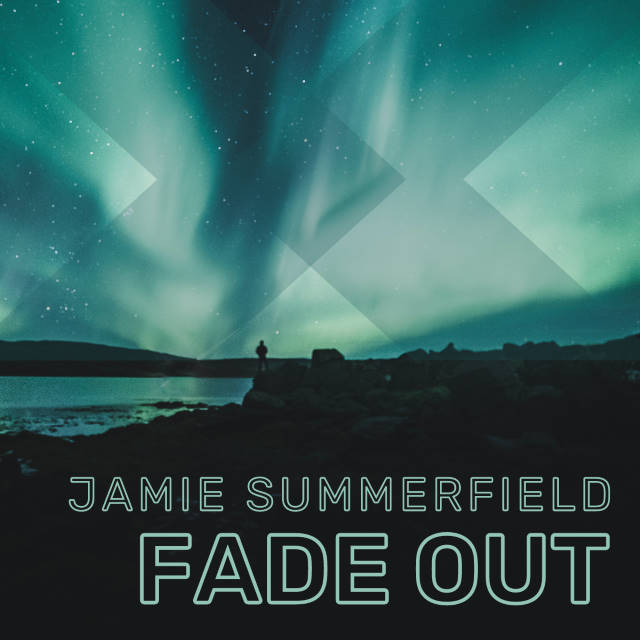 Instead of repeating the tricks that made his debut EP 'Heading for the Light' so thoroughly enjoyable, on his latest single 'Fade Out', Jamie Summerfield has opted to release a dense five-minute behemoth, taking inspiration from 90's shoe-gazers and expansive escapism. Although Summerfield started writing songs some three decades ago, it is only now that he has decided to release original material and start performing at open-mic events throughout his home county of Staffordshire. As the man simply himself puts it, "He is making up for lost time."
'Fade out' is an instantly memorable track which immediately bursts out with energy. Pounding, emotive drums are met with a clash of tight, crunchy guitar work and thrashing chords to produce a powerfully passionate track. Jamie's vocal melodies sound as if they were predominantly inspired by shoegaze bands of the 90's; in particular, Ride. However that is not to say that 'Fade Out' is a cheap caricature of this sound; in fact it is quite the opposite. This track is considerably more anthemic then the tracks which originally pioneered the shoegaze sound and overall a lot catchier. Furthermore, the warbling, high pitched screams of the synths give the track a somewhat haunting feel.
Lyrically, this track is about wanting to escape when life is too overwhelming. Summerfield is clearly longing to tune out of the chaotic world that we live in and wishes to travel to a more tranquil place for just a little while. The ever building backing track displays these emotions perfectly and Jamie clearly has a knack for matching emotional lyrics to the textures of his tracks.
In conclusion, this is certainly one to go and enjoy for yourself. Personally I am thoroughly interested to see what Jamie releases next and I am looking forward to seeing how he expands upon this sound.
Aidan Mcguire