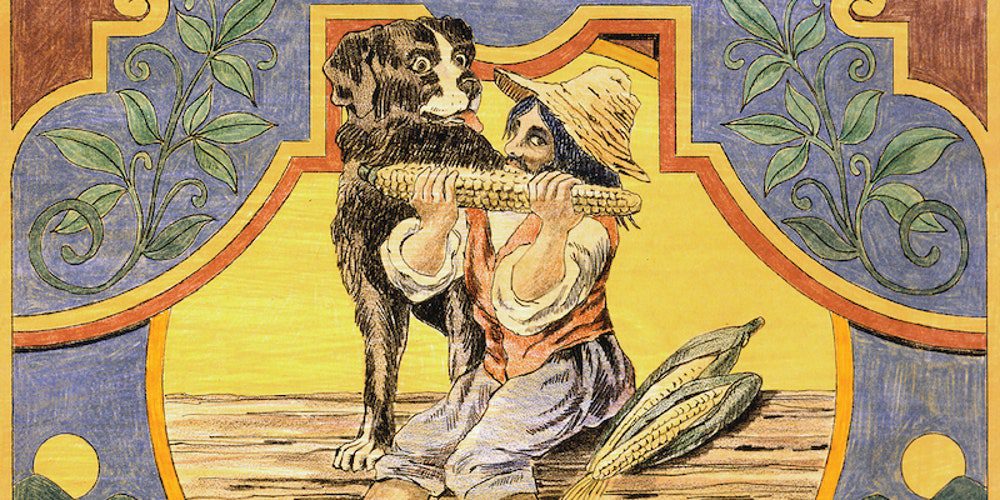 For a certain kind of music lover, there's nothing more alluring than a "lost" album. Unlike a record that was merely "scrapped" or "never released," the term suggests something both mysterious and not worth losing—especially when that album is fabled to be particularly emotionally raw, and especially when the artist who created it is beloved precisely for his rawness, but also for his reticence. "Sometimes life hurts," Neil Young wrote in a blog post announcing that he was finally releasing Homegrown, an album that's something of a unicorn among the sort of fans who read his Times-Contrarian newspaper. "This is the one that got away."
There are a couple stories about why Young waited 46 years to release Homegrown, a collection of stripped-back love songs he began writing at what was arguably the artistic zenith of his career. In one, recounted in Jimmy McDonough's colossal Young biography, Shakey, Young made a spur-of-the-moment decision to release the high-octane Tonight's the Night instead after he played the two records back to back for some musician friends during a half-remembered night at the Chateau Marmont. In another, the one that Young has been telling of late, he decided that the album—recorded in 1974 during a protracted break-up with the late actress Carrie Snodgress, the mother of his child Zeke—was simply too painful. "It was a little too personal—it scared me," he told Cameron Crowe in a 1975 interview for Rolling Stone. According to Shakey, he described Homegrown to his father as "great songs I can live without."
Like the notoriously chaotic, honey slide-fueled On the Beach sessions that preceded it, the tale of Homegrown's genesis, as chronicled by McDonough, is in some ways a story of rock'n'roll excess. After discovering that his wife had absconded to Hawaii on a five-day boat trip with a man the book calls "Captain Crunch," a heartbroken Young set off on a mammoth 24-city tour with Crosby, Stills and Nash, who hadn't released a new studio album together in four years. Nicknamed "the Doom Tour" by David Crosby, it ended up being the highest-grossing tour in history to date, with a cavalcade of indulgences that included hotel pillowcases and plates stamped with the band's tour logo, limos hired and never used, and a giant celebratory billboard at a final stop in Long Island. (The group later said that tour was not particularly lucrative, because of the expenses.)
As relationships within the group grew strained, McDonough writes, Young chose to travel from stop to stop on his own, in a GMC motorhome he called the Mobile-Obil, often with his son Zeke and their dog Art in tow. Though the RV broke down in the middle of the tour, the decision feels like the perfect entry point to the songs Young would write during this period on and off the road, even as he was playing blown-out, not particularly inspired renditions of CSNY hits on stage: sober, elemental, and full of the contradictory emotions that come with finding one's self suddenly uprooted from a serious partnership. "I won't apologize/The light shone from in your eyes/It isn't gone, it will soon come back again," he announces on the stunning, loping "Separate Ways," opening the album on what feels like a note of acceptance: He and his ex-partner still have "their little boy"; they will simply be growing apart. By the next song, "Try," he's pleading for a second chance: "Darlin', the door is open/To my heart, and I've been hoping/That you won't be the one/To struggle with the key."
Though he recorded Homegrown with a revolving cast of players that included some of music's biggest stars at the time (an ethereal EmmyLou Harris appears on two tracks, and the Band's Levon Helm and Robbie Robertson chip in on drums and guitar, respectively), absent are the orchestral swells and jammy dirges that made On the Beach feel like a woozy foray into the nether regions of a high. And though a couple tracks recall the angular, nail-biting strain of amplified rock he'd minted on Tonight's the Night—particularly "Vacancy," a crescendo of anger which describes the look in his soon-to-be ex-partner's eyes, and a song called "We Don't Smoke It No More"—the dominant mode here is restraint, and a decidedly "homegrown"-sounding palette of acoustic instrumentation and slide guitar. It allows Young's idiosyncratically simple approach to songwriting to take center stage.
"I came to you when I needed a rest/You took my love and put it to the test," he sings over a simple plucked guitar solo on "White Line," which boasts the album's most painfully delicate melody. Whether the song's refrain—"That old white line is a friend of mine"—is meant as an allusion to the open road he describes, or a euphemism for drugs, the ambiguity, combined with the bare-bones treatment, only heightens the feeling that we're getting a glimpse of Young at his most naked and unsparing.
In some ways, Homegrown is hard to reckon with as a cohesive artistic statement. Though seven of its 12 tracks—among them "Separate Ways," "Try," and a gentle ballad called "Kansas"—have never been released in any official form, he's brought nearly all of them out on stage at different points over the decades. Some—like "Love Is a Rose" and the childlike reverie "Little Wing"—have even appeared on other albums over the years, as have alternate recordings of "White Line," "Star of Bethlehem," and the title track. There are also a few profoundly weird moments, such as the two-minute spoken-word number called "Florida," where, over the sound of a finger rubbing the ring of a glass, he tells a surreal story about rescuing a baby in the street after its parents perish in a hang-gliding accent.
Mostly, though, the Young we get here resembles the Young we already know: the one who we first met on his rootsy-yet-metaphysical 1972 breakout album, Harvest, then again later on Comes a Time, in 1978. This is the Young who feels most at home expressing himself with a few simple piano or guitar chords, some lonesome harmonica notes, and the ragged inflections of his nasal, warbling voice—taking what can read like surface-level observations on paper, or even straight-up clichés, and making them feel like illuminations of some distant and unknowable truth.
It's a reminder of the qualities that make him such an excellent songwriter, and also, in some ways, an icon of 1970s, post-hippie masculinity: A laconic young anti-hero who is content to present us with brief flashes of his interiority as a stand-in for the whole, but who likes to remind us he is most at home on the open road. Perhaps it's the slender nature of these poignant confessionals, which rarely clock in over three minutes, but when all is said and done, we're left wanting more.
---
Buy: Rough Trade
(Pitchfork earns a commission from purchases made through affiliate links on our site.)