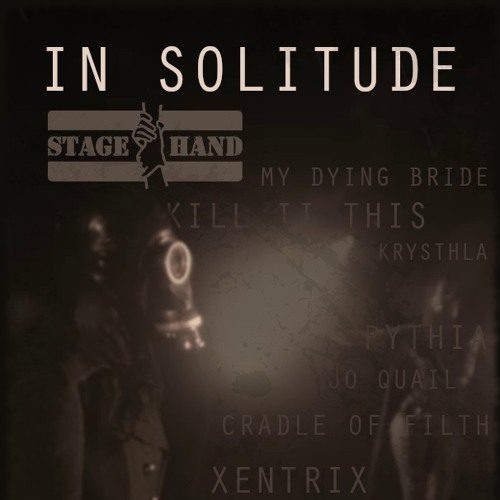 Uk Metal-Merger – In Solitude
UK Metal Merger's 'In Solitude' is just about everything you want in a hard-hitting, gothic metal single. Immense guitar riffs, unrelenting drums and an incredibly raw range of vocal talent makes up a cocktail of classic metal elements. The track's different verses flood into one another like a rollercoaster, strapping the listener in as they ascend to the top before being catapulted into a guttural head banging as they're thrown through a disorientating loop-de-loop of quick-fire drums. Be it screamo, emo, industrial or more classical metal – all of which are on show here – the brilliant execution of different styles is unsurprising, considering that eighteen of the UKs best metal musicians have come together to punctuate 'In Solitude' with short snippets of their own sound.
It's easy for genuine musicality to get lost in the novelty of some hardcore metal music, which can, at times, fall guilty of swapping out structure for an excessive use of the genre's stylistic growls. The UK Metal Merger collab, however, finds a good balance with 'In Solitude', with the song staying true to genre cornerstones whilst importantly still delivering as an arcade style, shoot em' up soundtrack: the fast-paced, dizzying combination of electric instrumentals and double pass pedal being an apt accompaniment to any of the late DOOM games, or for searing through waves of zombies on old-skool Call of Duty. Combine this soundscape with genuine musicality notable in the quietened verses and you've got yourself a very listenable trifecta of fist-pumping choruses, sing-along vocals and badass all-round chords and drums that'll make you feel like standing up to your maker.
The song was recorded to raise money for Stage Hand. You can read more about that here and also donate if you are in a position to be able to do so.
Quite Great