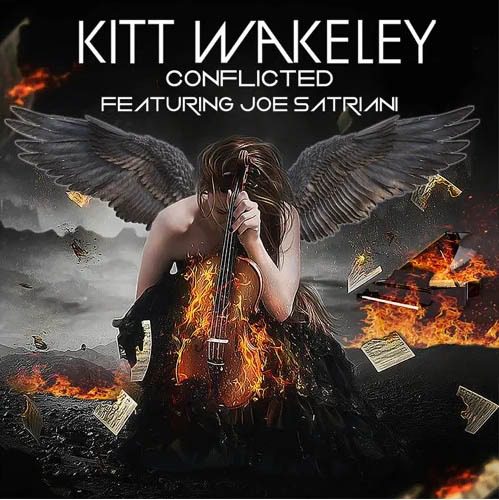 Kitt Wakeley – Conflicted
The legendary Joe Satriani has recently collaborated with another extraordinary artist, Kitt Wakeley, on the latter's upcoming album, Symphony of Sinners and Saints, scheduled for release in May, 2021. The Hall of Fame Inductee and Joe Satriani revealed the first act of the upcoming album under the form of a single, the orchestral rock composition, 'Conflicted' ,which features Satriani's soaring guitar all throughout this epic musical tour de force. 
Wakeley demonstrates his clear vision and ability to compose the kind of music that critics consider the best kind of orchestral rock, after having mesmerized audiences with his previous album, Midnight in Macedonia, which received worldwide acclaim and was recorded with the award winning Macedonia Orchestra and Choir, along with a myriad of other notable talents from around the world. 
Streamed millions of times, Wakeley's various projects have all proved to be immensely popular among all kinds of music lovers, and we expect no less for the exciting Symphony of Sinners and Saints. Stay tuned!
Kitt Wakeley: Instagram – Website
Charlotte Lucas