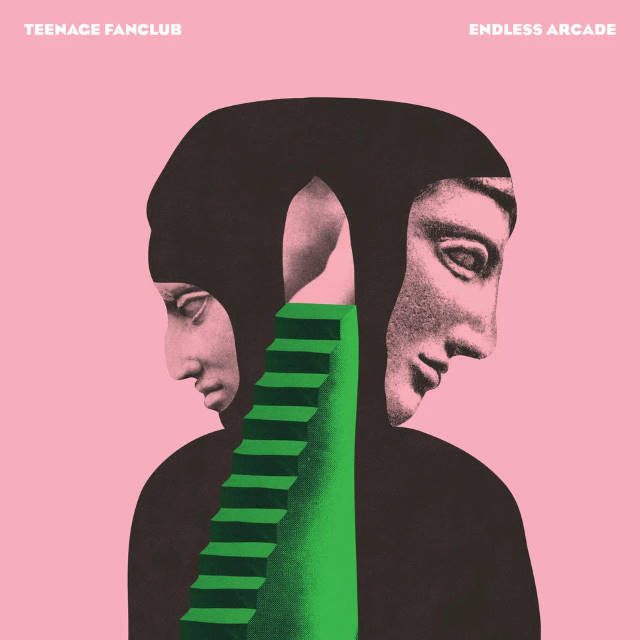 Teenage Fanclub – Endless Arcade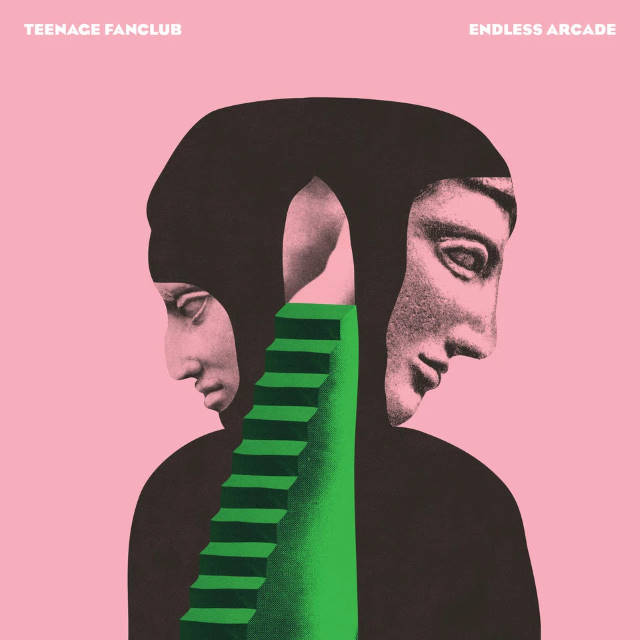 8/10
"With each new passing day, I see that old world fading away," sing Teenage Fanclub on their eleventh album. With band members leaving and relationships crumbling, the Scottish legends find solace in their trademark sound.
For a band that stick rigidly to their chosen formula, Teenage Fanclub have ironically had to face up to a number of changes over the past few years.
Firstly, founding member Gerard Love handed in his notice before sessions for Endless Arcade began, while guitarist Norman Blake's long-term marriage came to an end.
If Teenage Fanclub respond to the former with surprising enthusiasm, the latter casts a looming shadow over Blake's songwriting.
"Nothing lasts forever, it all became so clear to me," Blake sighs on the wistful fuzz of Back in the Day. Meanwhile, on the stomping rocker Warm Embrace, Blake is "all forlorn at the loss of you." Between these, the melancholic Living With You and the contemplative crunch of Home, Blake's songs show a man adrift.
Adrift could have been how Teenage Fanclub felt after Love's departure, but instead they sound energised. While their previous two albums, Shadows and Here, were solid but stately, Endless Arcade boasts more adventure and urgency.
The title track is sprightly and purposeful, embellished by new member Euro Childs' soaring synths. The Sun Won't Shine On Me has the sun-tinged sadness of The Beach Boys and Reveal-era R.E.M., while In Our Dreams begins with a squelching symphony of wah-wah guitars.
Either unshackled by Love's departure or buoyed by Childs' presence, there's a playfulness to Endless Arcade's music that points to a brighter future. Home goes motorik with its four-minute outro of sinewy solos, I'm More Inclined is decorated with flashes of organ and Come With Me is a giddy rush of fizzy guitars.
Without Love's contributions, Blake and fellow founder Raymond McGinley turn in six songs each. It's testament to both that none of their tracks falter in quality.
McGinley's offerings remain philosophical and more obtuse, but all the more rewarding with repeated listening. Lead single Everything Is Falling Apart is ushered in with sparse, echo-laden guitars, before an explosive chorus. The thoughtful, reflective mediations of The Future are elevated by Childs' delicate piano.
"The rain will subside eventually," McGinley offers in the tender closer Silent Song. It's a fitting testament – Endless Arcade is an album of bygone days, of dark clouds that will pass for brighter beginnings.
For an album so lyrically preoccupied with the past, Endless Arcade's musicianship shows there's a promising future for the new-look Fanclub.
Endless Arcade is out April 30th via PeMa.
Sam Lambeth